UHU SUPER GLUE ULTRA FAST CONTROL 3G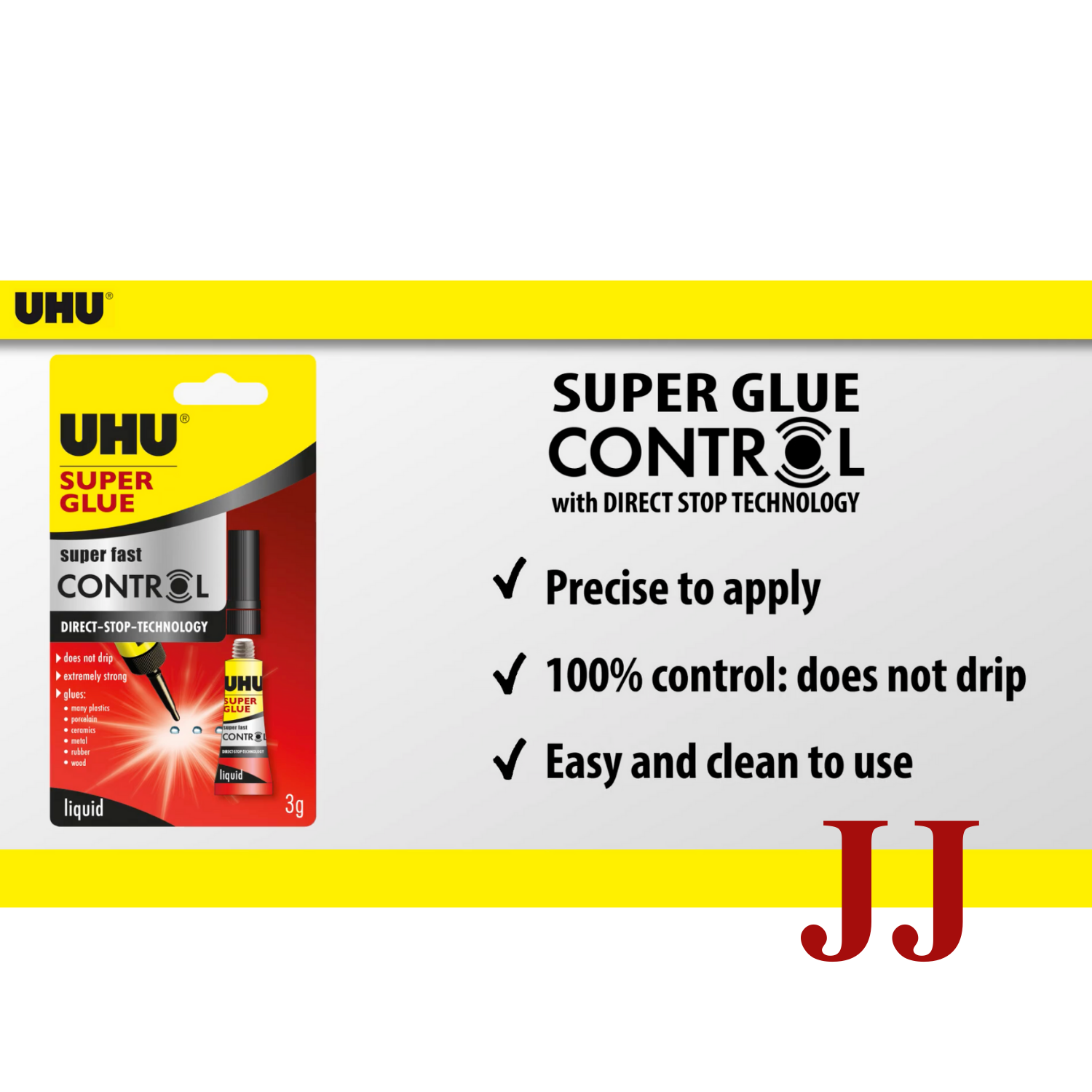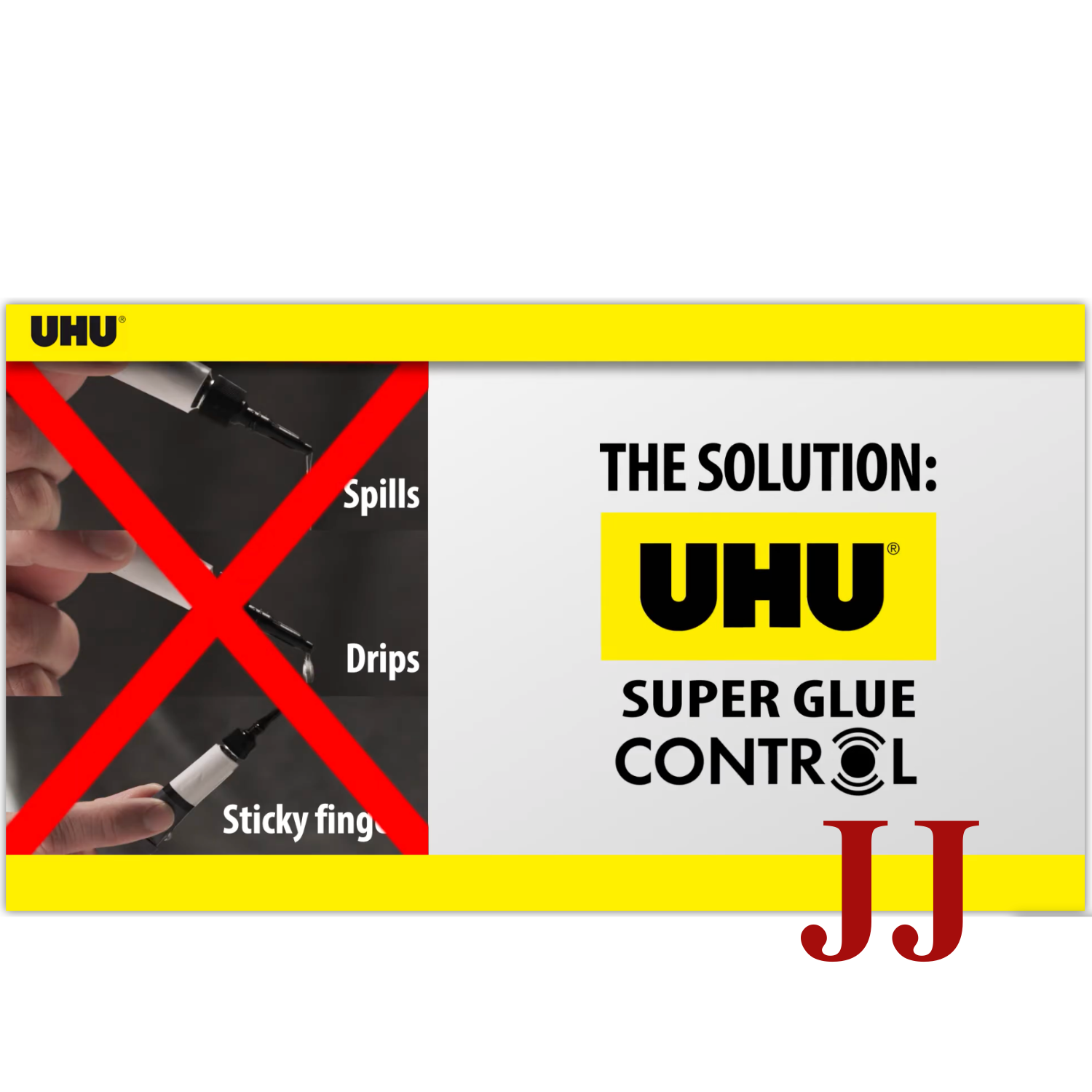 PRODUCT DESCRIPTION
Ultra-fast and extremely strong liquid super glue in a tube with Direct-Stop-Technology. Ensures an easy and controlled application of the desired amount of glue, without dripping. Flows into smallest corners and joints. Dishwasher proof and water resistant.
FIELD OF APPLICATION
Ideal for small-area bonds. Glues almost all solid and flexible materials like many plastics (such as rigid PVC, ABS, PS, Plexiglas®, polycarbonate (Makrolon®), and phenolic resins (Bakelite®)), porcelain, ceramics, leather, metal, wood, cork, felt, cloth (check suitability first), and rubber. Only partly suitable for glass (over a certain period of time the bond becomes brittle, causing it to weaken).
Not suitable for PE, PP, silicone resins, PTFE, Styrofoam®, fabrics and leather clothing.
PROPERTIES
Ultra fast and extremely strong
Tube with Direct-Stop-Technology
Easy and clean to use
Does not drip, with suckback effect
Dishwasher proof and water resistant
---